FR-TEC PS5 Controller Case – Opberghoes voor DualSense – Memory Foam

Deze opberghoes voor de PlayStation 5 controller is ook geschikt voor andere controllers zoals de pro controller voor de Nintendo Switch, Xbox controllers, Stadia controller en PS4 controller. Dankzij de memory-foam aan de binnenkant zit de controller stevig in de case opgeborgen.
Over FR-TEC
Sinds 2001 zet FR-Tec zich in voor het verbeteren van de gebruikerservaring van gamers. De accessoires worden ontwikkeld en geproduceerd voor consoles zoals de PlayStation 4, PlayStation 5, Xbox One en Xbox Series S/X, Nintendo Switch en meer. FR-Tec heeft ook accessoires in het assortiment met officiële licenties van bekende games, films of series.
Kenmerken:
– Lichte en stevige koffer voor de PS5 DualSense controller
– Ook compatibel met XBOX SX-, SWITCH-, STADIA-, PS4- of XBOX ONE-controllers
– Uitgevoerd met rits en handvat
– Memory Foam zodat de controller stevig is opgeborgen.
De beste gaming producten vind je met met de scherpste prijs bij PocketCubes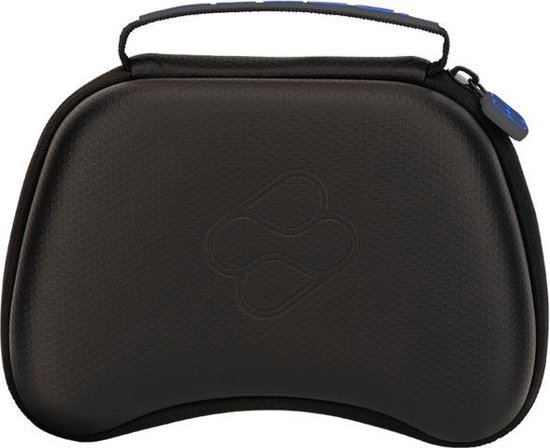 FR-TEC PS5 Controller Case – Opberghoes voor DualSense – Memory Foam