Metal Gear Solid 4, Guns of the Patriots Tactical Espionage Action

Secret Content

•Alternative Routes


•Easter Eggs


•Hidden Cut-scenes


•Secret Items


•Game Completion Rewards

Maps

•Complete Annotated Maps.



Walkthrough

The Walkthrough (written for the extreme difficulty level and therefore covers all settings) leads you through the entire game covering all optional tasks and secrets. The guide also features short "Flashback" box-outs that briefly introduce characters as they appear in the storyline.
Developed on-site at Kojima Productions in Tokyo, this complete guide has dedicated chapters on Basics, Controls, Items, Weapons, Camouflage, Enemies, Secrets and Metal Gear Online. Contains original and exclusive artwork.

De beste gaming producten vind je met korting bij PocketCubes
Specificaties:
Metal Gear Solid 4, Guns of the Patriots Tactical Espionage Action
| | |
| --- | --- |
| Taal | Engels |
| Bindwijze | Paperback |
| Verschijningsdatum | juni 2008 |
| Aantal pagina's | 209 pagina's |
| Auteur(s) | Piggyback |
| Uitgever | Prima Games |
| EAN | 9780761559696 |
| Gewicht | 739 g |
| Verpakking breedte | 209 mm |
| Verpakking hoogte | 13 mm |
| Verpakking lengte | 273 mm |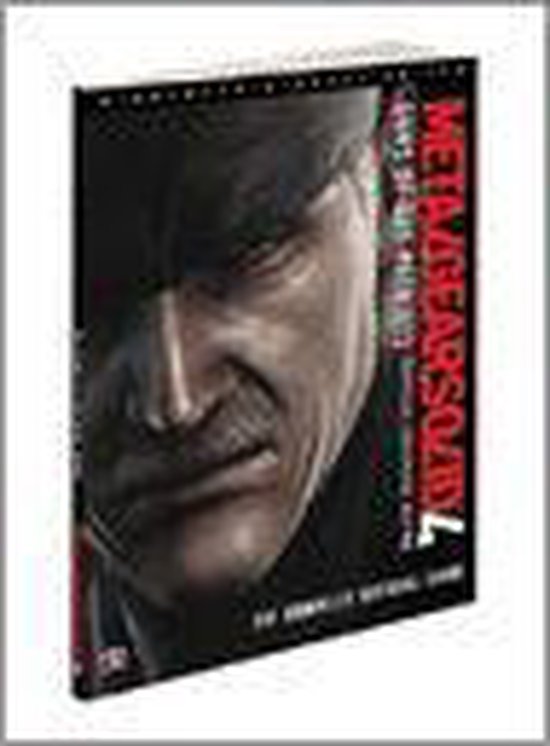 Metal Gear Solid 4, Guns of the Patriots Tactical Espionage Action