pc DVD-ROM VFR Photographic Scenery Generation X v2.0 Vol. 3: Northern England + North Wales – Windows
pc DVD-ROM VFR Photographic Scenery Generation X v2.0 Vol. 3: Northern England + North Wales – Windows

VFR Generation X is comprised of 3 Volumes, each containing 3 dual layer DVDs, plus a number of downloadable enhancements.
Features out of the box in Version 2.0 include:
– High Definition Photographic Scenery: This imagery is included in VFR Generation X at 16 times the detail of that used in the original Award Winning VFR Photographic Scenery for MS FS2002/4,
– Unparalleled Terrain Detail (5m Terrain Mesh): Generated from Intermap Technologies phenomenal NEXTMap Britain (the most detailed & accurate terrain survey ever undertaken for the UK), VFR Generation X gives users minute topographic detail that shows every lump & bump in England & Wales. Never before has such a terrain mesh been released for MS Flight Simulator on a national scale,
– Custom Night Scenery: Using new night lighting software & techniques created by Horizon, VFR Generation X gives users incredible scenery to enjoy even at night – you can now practice VFR Navigation at any hour,
– Real Water Textures (Exclusive to VFR Generation X): FS X provides much more realistic water effects & allows more freedom in the way that such scenery is created,
– Enhanced Performance: Smooth frame rates with crisp, sharp photographic scenery – VFR Generation X has been specifically designed to optimise performance & reduce the effects of blurry scenery textures even on lower spec systems,
– 3D Objects Demo (Snowdonia & North West Wales): Fly amongst buildings, trees, vehicles, and thousands of other accurately placed 3D objects,
– FSX 3D London Demo,
– VFR Airfields: Volume 1 Demo, & more.
De beste gaming producten vind je met korting bij PocketCubes
Specificaties:
pc DVD-ROM VFR Photographic Scenery Generation X v2.0 Vol. 3: Northern England + North Wales – Windows
| | |
| --- | --- |
| Merk | Horizon simulation ltd |
| Platform | Windows |
| Speleditie | Standard edition |
| Gesproken taal | en |
| Format | Dvd-rom |
| EAN | 5060096100140 |
| Doelgroep | Fanatieke gamer |
| Minimale leeftijd | 3 |
| Retour- en annuleerbeleid | Klik hiervoor op Retourneren onderaan deze pagina |
| Verpakking | Amaray |
| Talen container | en |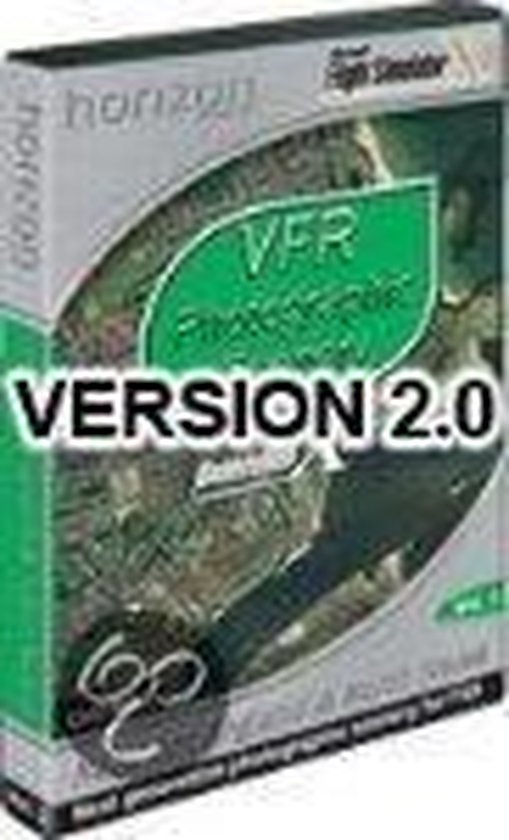 pc DVD-ROM VFR Photographic Scenery Generation X v2.0 Vol. 3: Northern England + North Wales – Windows