The Legend of Heroes Trails of Cold Steel II

Vrede is maar een herinnering.
In de nasleep van de bezetting in Heimdallr door de Noble Faction is er een burger oorlog uitgebroken in Erebonia. De provinciale legers, loyaal aan de kroon en de Four Great Houses, hebben veel van de grote steden in het land overgenomen uit naam van de Noble Alliance. Het imperiale leger, terug geroepen uit alle uithoeken van het imperium, is nog maar net begonnen met de tegenaanval.
Nadat Rean samen met Celine en Valimar Trista is ontsnapt word hij wakker in de bergen nabij zijn geboorte stad. Hij weet niet wat er met zijn vrienden is gebeurt, het laatste wat hij weet is dat ze zichzelf dapper in de strijd gooide om hem tijd te geven te ontsnappen.
De weg zal niet makkelijk zijn, maar Rean besluit toch zijn zwaard wederom op te nemen en door Erebonia te reizen samen met zijn Divine Knight, Valimar. Op zoek naar zijn vrienden uit Class VII en naar een einde aan het conflict voordat het te laat is.

De beste gaming producten vind je met korting bij PocketCubes
Specificaties:
The Legend of Heroes Trails of Cold Steel II
| | |
| --- | --- |
| Merk | NIS America |
| Platform | PlayStation 3 |
| Genre | Actie, Avontuur, Vecht |
| Speleditie | Standard edition |
| Gesproken taal | en |
| Format | Blu-ray |
| EAN | 0853466001964 |
| Doelgroep | Fanatieke gamer, Vrijetijdsgamer |
| Minimale leeftijd | 12 |
| Inhoud leeftijdsindicatie | Geen specifieke meldingen |
| Online abonnement vereist | PlayStation Plus |
| Online optie | Ja |
| Online multiplayer | Ja |
| Splitscreen | Nee |
| Aantal spelers | 2 |
| Aantal spelers offline | 1 |
| Regio | Region Free |
| Retour- en annuleerbeleid | Klik hiervoor op Retourneren onderaan deze pagina |
| Verpakking | Amaray |
| 4K-gaming ondersteuning | Nee |
| Speltype | Behendigheid |
| Talen container | en |
| Virtual Reality mogelijkheden | Niet geschikt voor VR |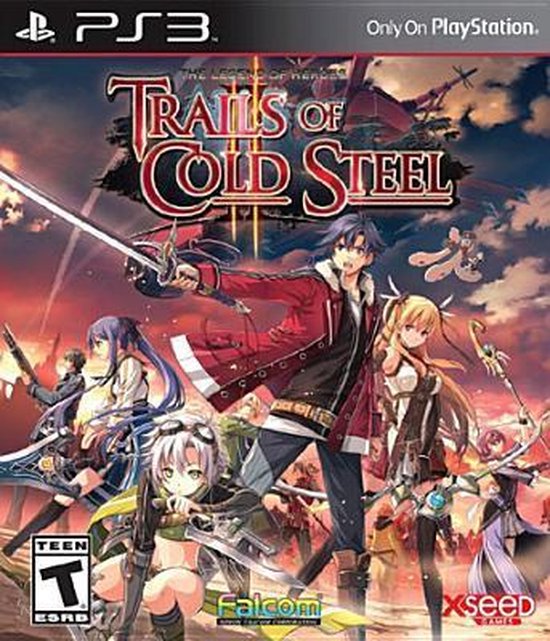 The Legend of Heroes Trails of Cold Steel II