The Legend of Zelda. The History of a Legendary Saga Vol. 2

Continue the discovery of the famous game The Legend of Zelda!
Featuring in the pantheon of video games, the Breath of the Wild episode of the mythical Zelda saga is fully covered in this new book.
Following the first Chronicle volume of a legendary saga, this second part focuses exclusively on the episode Breath of the Wild, decrypting its references, its game system and the inspiration of its developers!
EXTRACT
Starting production on a title that sought to radically redefine the core elements of a franchise as iconic as The Legend of Zelda involved a certain amount of risk for Nintendo. To fully understand the situation, we feel it is essential to start by determining what was really at stake in this challenging effort by looking at the many promises that The Legend of Zelda: Breath of the Wild carried with it from the earliest announcement of its development until the moment it was released. With this perspective in mind, we will first step back in time to examine any clues potentially found in other recent installments of the franchise as to the creators' desire to rethink the game's most basic conventions. We will then consider what fans were expecting from this attempt to go back to basics and revive the ambitions of the original Legend of Zelda. We will also look at Nintendo's communications strategy by way of the trailers and other official presentations that were used to introduce the game, and consider the credibility of Breath of the Wild's claim to innovation in its approach to the open world genre. Of course, we will also focus considerable attention on director Hidemaro Fujibayashi's history with the series, and listen to the development team's thoughts as we attempt to better understand the origins of this latest Zelda game. We then close the chapter with a look at initial reactions from fans and video game journalists when the game was first released on March 3, 2017.
ABOUT THE AUTHOR
Better known by her pseudonym Romendil, Valérie Précigout spent 15 years as a journalist for Jeuxvideo.com, Europe's largest video game website. A fan of Japanese RPGs, she managed to establish herself as an online critic when the Internet was still struggling to keep up with print media. She loves manga culture and Japanese leisure activities and shares her impressions about video-gaming news at Extralife.fr. She is also the author of Dragon Ball: The Tribute, from the Force label at Third Éditions, and contributes articles to the Level Up book series from the same publisher.
De beste gaming producten vind je met korting bij PocketCubes
Specificaties:
The Legend of Zelda. The History of a Legendary Saga Vol. 2
| | |
| --- | --- |
| Taal | Engels |
| Bindwijze | E-book |
| Verschijningsdatum | februari 2019 |
| Ebook formaat | Adobe ePub |
| Uitgever | Third Editions |
| Lees dit ebook op | Desktop (Mac en Windows), Kobo e-reader, Android (smartphone en tablet), iOS (smartphone en tablet), Windows (smartphone en tablet), Overige e-reader |
| EAN | 9782377842346 |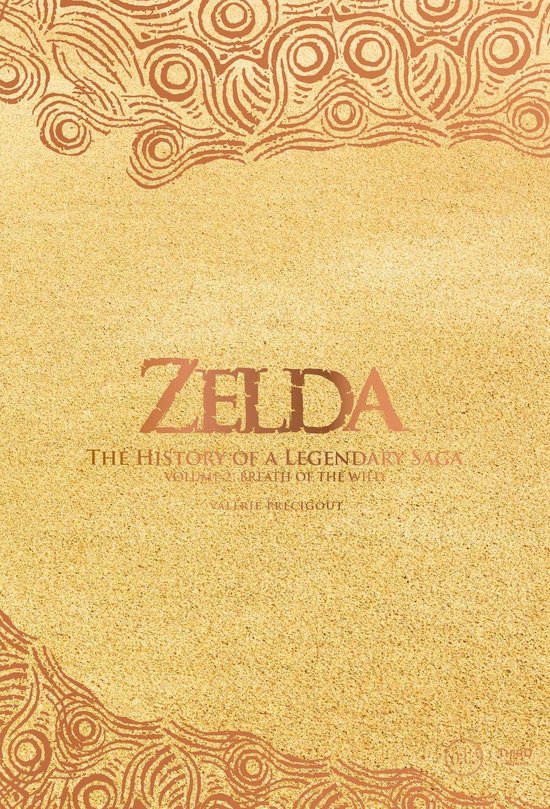 The Legend of Zelda. The History of a Legendary Saga Vol. 2