The Mummy – Tomb Of The Dragon Emperor

Strijd tegen eeuwenoude kwade krachten
Ga op een met actie beladen avontuur dat zich afspeelt in de mythische wereld van de film van Rob Cohen, The Mummy™: Tomb of the Dragon Emperor. Kruip in dit avontuur in de huid van Rick en Alex O'Connell en stop de gedaanteverwisselende mummie die herrezen is door een eeuwenoude vloek. Daarbij kom je op levensgevaarlijke locaties, waaronder Chinese tombes en het Himalaya-gebergte.
Met onder meer:

– Stemtalenten uit de film waaronder Brendan Fraser, Luke Ford, Jonathan Hannah en Michelle Yeoh.

– Beleef intense gevechten waarin naadloos wordt overgestapt van het gebruik van je vuisten naar felle vuurwapenacties.

– Strijd tegen bovennatuurlijke monsters uit de film zoals de driekoppige Gorgon en Terracotta-krijgers.

– Ontgrendel mysterieuze kamers en verborgen schatten door het oplossen van puzzels en het ontcijferen van hiërogliefen.

– Maak gebruik van de bewegingsgevoelige besturing van de Wii-afstandsbediening en Nunchuk om de puzzels te maken en de raadsels op te lossen. (alleen op de Wii)

De beste gaming producten vind je met korting bij PocketCubes
Specificaties:
The Mummy – Tomb Of The Dragon Emperor
| | |
| --- | --- |
| Merk | Sierra |
| Platform | Nintendo Wii |
| Genre | Avontuur, Role Playing Game (RPG) |
| Speleditie | Standard edition |
| Gesproken taal | en |
| Format | Dvd-rom |
| EAN | 3348542220829 |
| Doelgroep | Vrijetijdsgamer |
| Minimale leeftijd | 16 |
| Inhoud leeftijdsindicatie | Geweld |
| Online abonnement vereist | Geen abonnement vereist |
| Online optie | Ja |
| Splitscreen | Nee |
| Regio | PAL |
| Systeemeisen | Nintendo Wii of Wii mini console + controller(s) |
| Retour- en annuleerbeleid | Klik hiervoor op Retourneren onderaan deze pagina |
| Verpakking | Box |
| Gewicht | 92 g |
| Gewonnen prijzen | Geen |
| Oorspronkelijke releasedatum | 2009-01-14 |
| Speltype | Arcade |
| Talen container | en |
| Verpakking breedte | 135 mm |
| Verpakking hoogte | 18 mm |
| Verpakking lengte | 190 mm |
1 recensie voor
The Mummy – Tomb Of The Dragon Emperor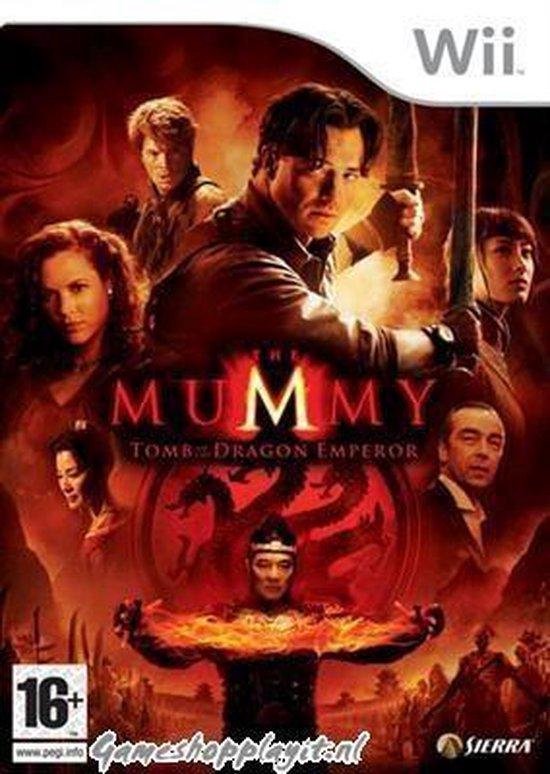 The Mummy – Tomb Of The Dragon Emperor