Theory Interpretation Narrativ- Playing at Narratology: Digital Media as Narrative Theory

In Playing at Narratology Daniel Punday bridges the worlds of digital media studies and narrative studies by arguing that digital media allows us to see unresolved tensions, ambiguities, and gaps in core narrative concepts. Rather than developing new terms to account for web-based storytelling, Punday uses established narrative forms to better understand how digital media exposes faulty gaps in narrative theory. Punday's Playing at Narratology shows that artists, video game developers, and narrative theorists are ultimately playing the same game.
Returning to terms such as narrator, setting, event, character, and world, Playing at Narratology reveals new ways of thinking about these basic narrative concepts—concepts that are not so basic when applied to games and web-based narratives. What are thought of as narrative innovations in these digital forms are a product of technological ability and tied to how we physically interact with a medium, creating new and complicated questions: Is the game designer the implied author or the narrator? Is the space on the screen simply the story's setting? Playing at Narratology guides us through the evolution of narrative in new media without abandoning the field's theoretical foundations.
De beste gaming producten vind je met met de scherpste prijs bij PocketCubes
Specificaties:
Theory Interpretation Narrativ- Playing at Narratology: Digital Media as Narrative Theory
| | |
| --- | --- |
| Taal | Engels |
| Product hoogte | 10 mm |
| Oorspronkelijke releasedatum | 20 januari 2023 |
| Aantal pagina's | 180 |
| Illustraties | Nee |
| Hoofdauteur | Daniel Punday |
| Hoofduitgeverij | Ohio State University Press |
| Gewicht | 272 g |
| Product breedte | 152 mm |
| Bindwijze | Paperback |
| Studieboek | Ja |
| Product lengte | 229 mm |
| Verpakking breedte | 152 mm |
| Verpakking hoogte | 10 mm |
| Verpakking lengte | 229 mm |
| EAN | 9780814255506 |
| Categorieën | Vrije tijd & Hobby Strategy Guides Games Gamen Strategy Guides Boeken |
| Boek, ebook of luisterboek? | Boek |
| Studieboek of algemeen | Algemene boeken |
| Aanraders | Nieuw verschenen |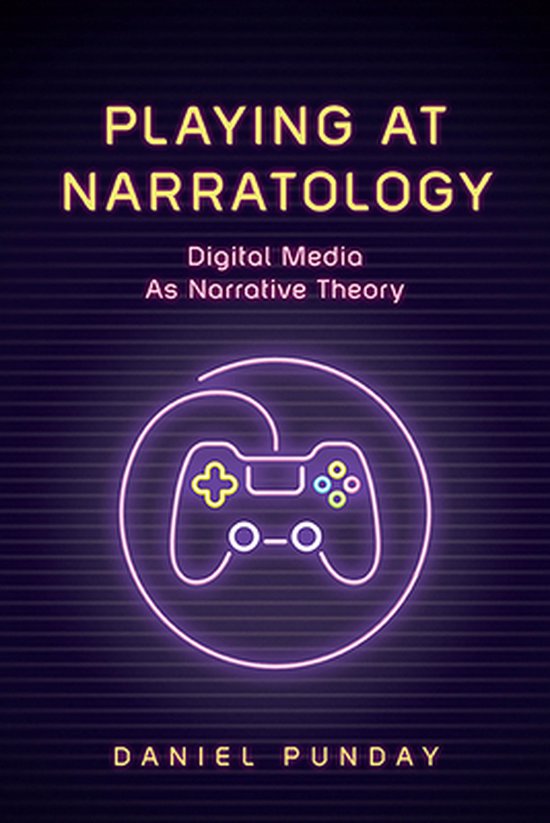 Theory Interpretation Narrativ- Playing at Narratology: Digital Media as Narrative Theory