Pokémon X Walkthrough and Pokémon Y Walkthrough Ultımate Game Guides

The Pokémon X Walkthrough and Pokémon Y Walkthrough are being worked on. Additional content is still being added, we thank you for your patience!
Chapter 1: Bug Badge
Chapter 2: Cliff Badge
Chapter 3: Rumble Badge
Chapter 4: Plant Badge
Chapter 5: Voltage Badge
Chapter 6: Fairy Badge
Chapter 7: Psychic Badge
Chapter 8: Iceberg Badge
Chapter 9: Pokemon League
Welcome to the Pokémon X and Pokémon Y walkthrough where you'll be able to find a complete guide on everything about the games from what Pokémon you can catch where, as well as all the new features including Super Training and Pokémon-Amie.
Pokémon X and Pokémon Y where first announced in January of 2013 through a special "Pokémon Direct". With the announcement came the news that the games would be released in October of 2013- exactly a year from the last main series Pokémon release, Black 2 and White 2. It was also revealed that Pokémon X and Y would be the first Pokémon Games to have a worldwide release date, so that Pokémon fans from all over the world could experience the newest generation of the series simultaneously.
Pokémon X and Y also marks the main series debut on the 3DS, as well as the shift from sprites to 3D models. Using Ken Sugimori's official art style, detailed cell shaded models and new camera angles make each Pokémon Battle look like something straight out of the anime.
De beste gaming producten vind je met met de scherpste prijs bij PocketCubes
Specificaties:
Pokémon X Walkthrough and Pokémon Y Walkthrough Ultımate Game Guides
| | |
| --- | --- |
| Taal | Engels |
| Bindwijze | E-book |
| Verschijningsdatum | maart 2016 |
| Ebook formaat | Adobe ePub |
| Auteur(s) | Onbekend |
| Uitgever | Publishdrive |
| Personage | Pokémon |
| Lees dit ebook op | Android (smartphone en tablet), Kobo e-reader, Desktop (Mac en Windows), iOS (smartphone en tablet), Windows (smartphone en tablet), Overige e-reader |
| EAN | 9781329995659 |
| Studieboek | Nee |
1 recensie voor
Pokémon X Walkthrough and Pokémon Y Walkthrough Ultımate Game Guides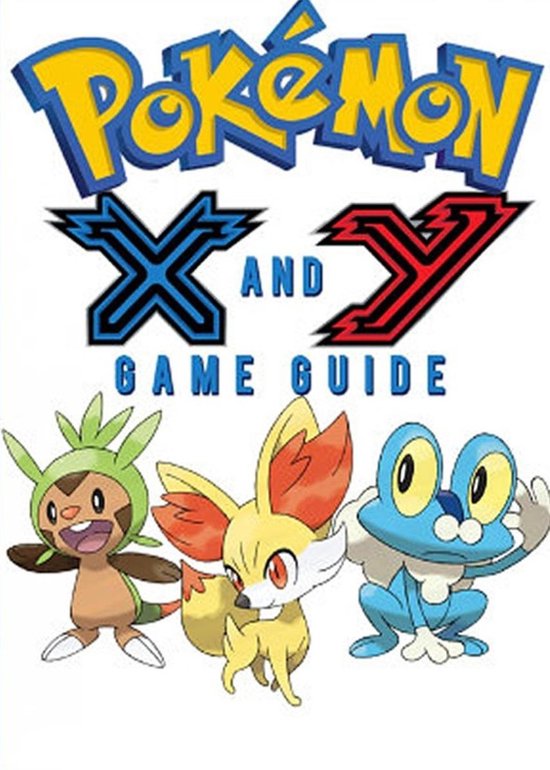 Pokémon X Walkthrough and Pokémon Y Walkthrough Ultımate Game Guides