Red Orchestra 2: Rising Storm – Windows

Red Orchestra 2: Rising Storm is het nieuwe hoofdstuk in de Red Orchestra-reeks. Deze keer stap je in de schoenen van een soldaat tijdens de oorlog in de Atlantische oceaan. De Amerikanen nemen het in dit spel op tegen de Japanse strijdkrachten op de verschillende eilanden tussen de twee landen in.
Spelers krijgen in deze game te maken met een belegering van het strand, gevechten in de jungle, stadsoorlog in de nacht en meer typerende gevechten in Iwo Jima en Saipan die tussen 1942 en 1945 plaatsvonden. Spelers zijn vrij een zijde te kiezen; de Japanners of de Amerikanen. Zij kunnen online met 64 spelers tegen elkaar strijden.
De twee partijen in dit spel zijn niet gelijk aan elkaar. Waar de Amerikanen beschikken over automatisch wapentuig, kunnen de Japanners mortieren schieten of boobytraps plaatsen. Bovendien zijn Japanners dankzij het veelvuldige gebruik van messen goed in een-op-een gevechten. Ook de vlammenwerper is in dit spel terug te vinden.
Mocht je Red Orchestra 2: Rising Storm online gaan spelen, dan krijg je daar ook alle maps van Red Orchestra 2 bij. Meegeleverde software maakt het bovendien mogelijk zelf levels te ontwerpen.

De beste gaming producten vind je met met de scherpste prijs bij PocketCubes
Specificaties:
Red Orchestra 2: Rising Storm – Windows
| | |
| --- | --- |
| Merk | 1C |
| Platform | Windows |
| Genre | Avontuur, Role Playing Game (RPG) |
| Speleditie | Standard edition |
| Gesproken taal | en |
| Format | Dvd-rom |
| EAN | 5060199421517 |
| Doelgroep | Fanatieke gamer |
| Minimale leeftijd | 18 |
| Online abonnement vereist | Geen abonnement vereist |
| Regio | Region Free |
| Retour- en annuleerbeleid | Klik hiervoor op Retourneren onderaan deze pagina |
| Verpakking | Amaray |
| Gewicht | 92.3 g |
| Gewonnen prijzen | Geen |
| Oorspronkelijke releasedatum | 2013-06-14 |
| Speltype | First Person |
| Talen container | en |
| Verpakking breedte | 13.5 cm |
| Verpakking hoogte | 1.78 cm |
| Verpakking lengte | 19 cm |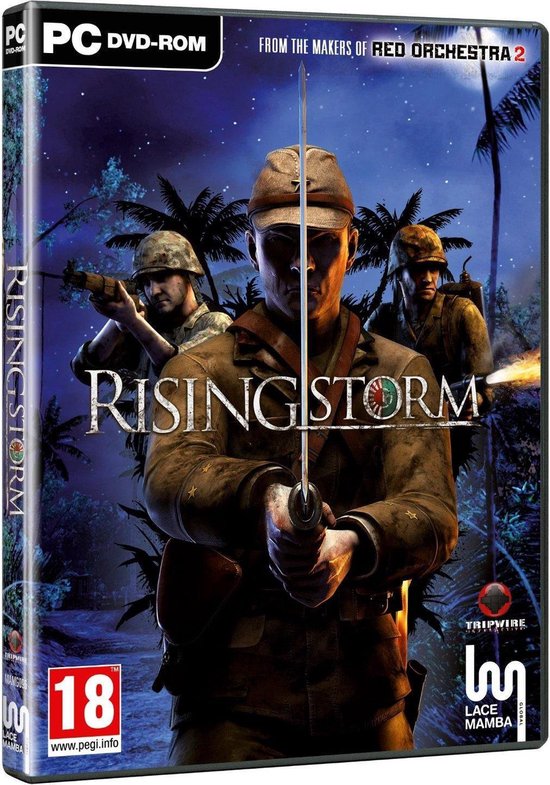 Red Orchestra 2: Rising Storm – Windows