Robert Ludlum's The Bourne Conspiracy

They made you the perfect weapon. Now they want you dead. Become Jason Bourne as hunter and prey. Relive your most disastrous missions as a highly trained assassin for a ruthless government agency. Piece together your lost identity as you race across Europe with your former handlers in pursuit. To uncover the conspiracy shrouding your origins, you must confront your past.
Fully labeled maps reveal all mission objectives and every Secret Passport location.

Detailed walkthrough guides you through Jason"s most dangerous missions.

Confidential dossiers delve deep into the shadowy history of Jason Bourne and his enemies.

Comprehensive combat training and tips help Jason become the Perfect Weapon.

Every secret and every hidden code exposed!

In-depth strategies show how to take down even the toughest assassins.

Plus, exclusive developer content and much more!
De beste gaming producten vind je met met de scherpste prijs bij PocketCubes
Specificaties:
Robert Ludlum's The Bourne Conspiracy
| | |
| --- | --- |
| Taal | Engels |
| Bindwijze | Paperback |
| Verschijningsdatum | mei 2008 |
| Aantal pagina's | 158 pagina's |
| EAN | 9780744010343 |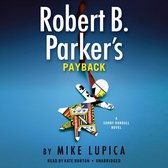 Robert Ludlum's The Bourne Conspiracy